908 Ridge Road, Lafayette, LA 70529 | email: HarryDuhon@ymail.com | call: (337) 993 - 0527

HELP US HELP YOU

We are always looking to improve ourselves. If you have any ideas to make Universal even better or serve you better, we'd love to hear from you, because our students matter!

Send us a quick note using the form above or call us at

(337) 993-0527

Got a question or comment?

Name:

Email:

Question/Comment:

    HOUSE OF CHAMPIONS 

   IN LIFE & COMPETITION

         Your Instructor & Trainer 

           Sensei Harry Duhon II

© 2013 Harry Duhon II Universal Martial Arts L.L.C.. All rights reserved.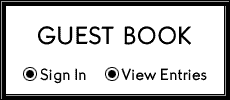 © 2013 Harry Duhon II Universal Martial Arts L.L.C.. All rights reserved.

Sensei Harry Duhon II is an instructor with plenty real street experience as a Bouncer since 1994, Bodyguard since 2005, Bounty Hunter, Police Officer, PPS. He is also a Chauffeur, Transporter, Public Speaker, Night Club Security Consultant, 10 Time Title & World Champion Trainer in Kickboxing & MMA,  Multiple Black Belt Holder, NRA Certified Firearms Instructor, Louisiana State Police registered, Featured in several Documentaries, Director of fight scenes and made appearance in several movies

Sensei Harry Duhon II Universal Martial Arts has been providing high-quality instruction since he opened his doors in 2005.  Every day, he strives to provide you with a friendly learning environment and the best Martial Arts Training in the Lafayette area. 

THE SECRET OF UNIVERSAL MARTIAL ARTS SUCCESS

Lots of Martial Arts Schools sell you a false sense of security and promise to treat you well, but they don't. At Universal Martial Arts, providing a great learning environment with no egos, and a personalized teaching apporach geared towards each students abilities and needs, experience are more than just words…it's what we do. We have a staff of talented instructors that share Sensei Harry's passion for bringing out the best in each student, whether to get into shape, lose weight, learn the best street proven ways to defend yourself in a real street situation, get confidence, self-discipline, or be the best competitor on the Local, State, National, or International level, We have what you need!  "Good enough" is just not an option for us, We want the Best you can Be!

We genuinely care about our students and go above and beyond to provide the best student support.  We do these things, and more, while providing you with many opportunities for personal growth and Self-Discovery. Sensei Harry has personally helped many students change theirs lives for the better by getting off Drugs, quit smoking, stop drinking, stop bullying in schools, helped some kids completely get off ADD & ADHD medicines, even help but an end to restless sleepless nights, by way of the spirit. We do the Mind, Body, Spirit connection to make our students whole. If you are lacking in any one of these areas your life will be out of balance, that goes for adults as well as children, and Balance is a must for total success in ones life!

       OUR NEW RECENT NEWS SECTION FURTHER DOWN PAGE

My name is Dustin Poirier, I am a professional Mixed Martial Artist currently ranked one of the top ten featherweight fighters in the UFC. Harry Duhon introduced me to Martial Arts in 2007 and it has been a life changing experience. Not only was he a great instructor but he also became a great friend of mine. Harry has taught me not just how to train my body but also my mind through positive thinking and self discipline. I have since moved to Florida to further my Martial Arts career and I will always be forever grateful for Harry and what he has taught me along the way. 

Sincerely, Dustin "The Diamond" Poirier ; June 11, 2013

Gage "The Dominator" Duhon wins by Rear Naked choke 1st round 5-1 PRO MMA, 5-2 MMA AMMY, 4 Titles

Zack "Flash" Mathiew Wins 1st round 47 seconds reverse Guillotine 1-0 Pro , 5-2 Ammy MMA 2 titles

Adult Street Self Defense

Women's Kickboxing & Self-Defense

           MAIN EVENT! 

     May 8, 2015 Lafayette

         CO-MAIN EVENT! 

      May 8, 2015 Lafayette

​                  Gage Duhon

           "THE DOMINATOR"